Welcome to the ultimate guide to the best restaurants and local cuisine in Pound Ridge. Pound Ridge is a charming town located in Westchester County, New York. This town has a rich history and a vibrant food scene that is sure to delight any foodie. In this article, we will take you on a culinary journey through the town's best restaurants, local cuisine, and hidden gems.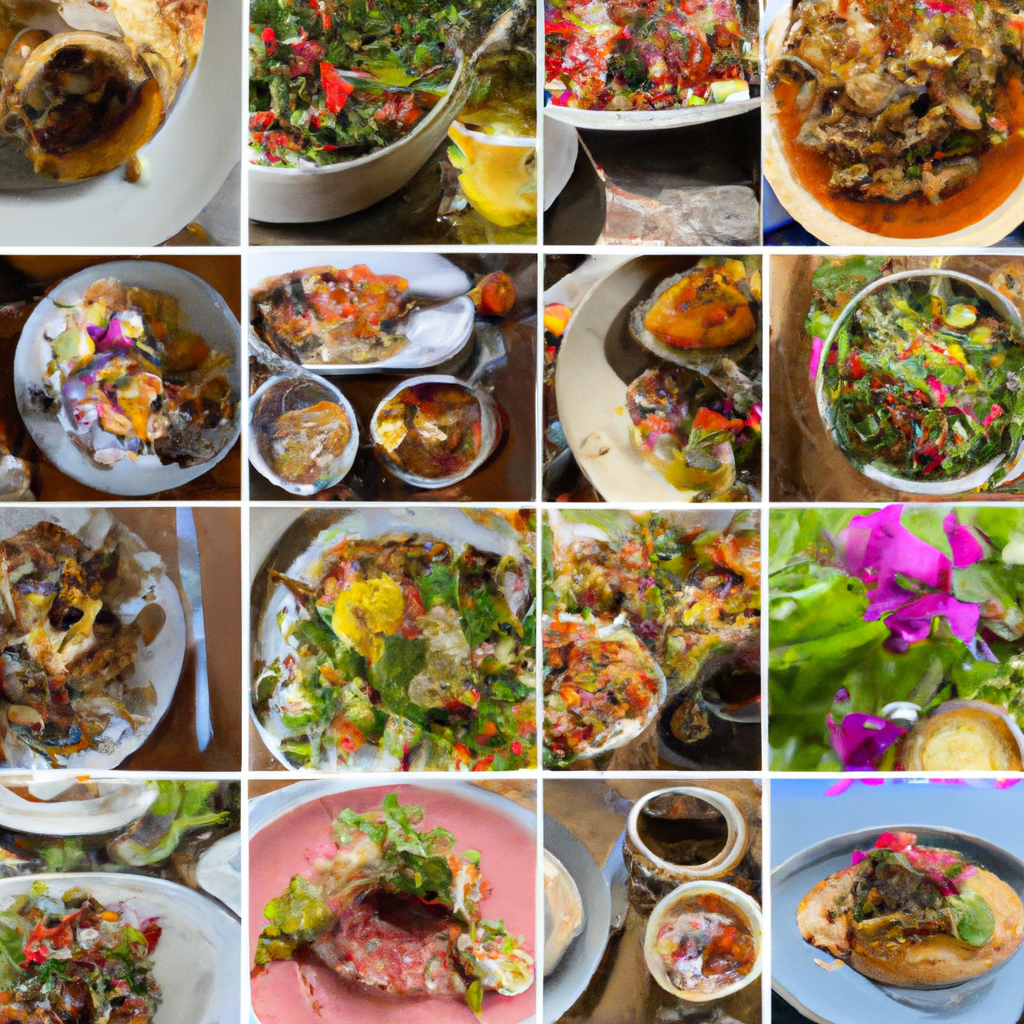 Pound Ridge's Best Restaurants
Pound Ridge is home to several amazing restaurants that offer a diverse range of cuisines. Here are some of the best restaurants that you should definitely check out:
The Inn at Pound Ridge by Jean-Georges
The Inn at Pound Ridge by Jean-Georges is a fine dining restaurant that offers an exquisite menu of contemporary American cuisine. The restaurant is situated in a beautiful 19th-century house, which adds to its charm. The menu features locally sourced ingredients, and the dishes are expertly crafted to create a unique and unforgettable dining experience.
North Star Restaurant
The North Star Restaurant is a family-owned restaurant that offers a cozy and intimate atmosphere. The menu features classic American dishes with a modern twist, and the ingredients are locally sourced. The restaurant also has an extensive wine list, which makes it a perfect place to enjoy a romantic dinner or a night out with friends.
The Kitchen Table
The Kitchen Table is a farm-to-table restaurant that offers a seasonal menu of dishes made with locally sourced ingredients. The restaurant has a rustic and cozy atmosphere, and the dishes are crafted with care and attention to detail. The Kitchen Table also offers cooking classes, which is a great way to learn new cooking techniques and recipes.
Local Cuisine in Pound Ridge
Pound Ridge is known for its local cuisine, which features fresh and locally sourced ingredients. Here are some of the must-try local dishes:
Lobster Roll
The Lobster Roll is a classic New England dish that is a must-try in Pound Ridge. The dish features fresh lobster meat served on a buttered and toasted bun. The lobster meat is cooked to perfection and is seasoned with just the right amount of spices.
Apple Cider Donuts
Apple Cider Donuts are a popular local treat in Pound Ridge. These donuts are made with fresh apple cider and are coated with cinnamon and sugar. They are crispy on the outside and soft and fluffy on the inside, making them the perfect treat for any time of the day.
Maple Syrup
Pound Ridge is known for its maple syrup, which is made from the sap of maple trees. The syrup is rich, sweet, and has a distinct smoky flavor. It is a popular ingredient in many local dishes, including pancakes, waffles, and French toast.
Hidden Gems in Pound Ridge
Pound Ridge is home to several hidden gems that are worth exploring. Here are some of our favorite hidden gems:
Cross River Reservoir
The Cross River Reservoir is a beautiful and peaceful spot that is perfect for a picnic or a hike. The reservoir offers stunning views of the surrounding countryside and is home to several species of birds and wildlife.
Pound Ridge Organics
Pound Ridge Organics is a local farm that offers fresh and organic produce. The farm also has a store where you can buy fresh fruits, vegetables, and other locally sourced products.
Pound Ridge Museum
The Pound Ridge Museum is a small but charming museum that is dedicated to the town's history. The museum features exhibits on the town's past, including its early settlers and its role in the American Revolution.
Conclusion
Pound Ridge is a town that is rich in history and culture, and its food scene is no exception. Whether you're looking for fine dining, local cuisine, or hidden gems, Pound Ridge has something to offer. We hope this guide has helped you discover some of the best restaurants, local cuisine, and hidden gems in Pound Ridge. So why wait? Book your trip to Pound Ridge today and experience the ultimate foodie experience.